Review: Lil Dicky
Saturday night, the freak culture of this generation amassed in Crescent Ballroom to see its new champion, the comedic rap sensation Lil Dicky, perform on his new Professional Rapper tour. In the wake of his recently released single, "Lemme Freak," and its success on YouTube, the crowd and performer both moved with the positive energy of a dream realized. If anyone saw Lil Dicky was performing and doubted his musical talent, on the basis that his music comes from a comedic origin, he thoroughly dispelled these doubts at this concert. He controls a palpable stage presence; with which he is able to bend the crowds to his will, raising their energy and ensuring a concert that they won't soon forget.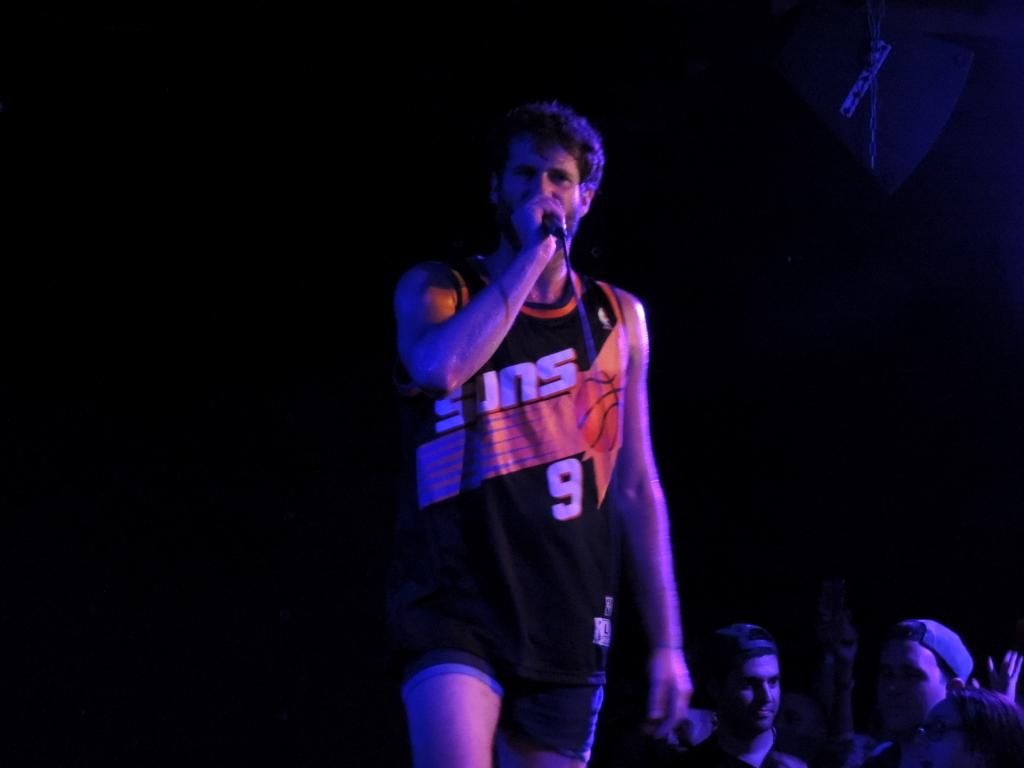 Opening with a comical PowerPoint detailing how his concert experience would provide more than other performers in the hip-hop industry, Lil Dicky started the concert powerfully — capturing the audience with this sanitization of his past employment before launching into the material his fans knew and loved. The performance was full of songs off his self-released mix tape, So Hard, and new tracks including the new single ,"Lemme Freak."
Lil Dicky dubbed the shared space the "Judgment Free Zone," his way of uniting the fans as a singular people, ensuring that they had the best possible experience. This connection was further strengthened by large amounts of audience participation — from inviting a woman on stage to dance with him during the performance of his new single to inviting a cadre of white males on stage to stand behind him during "White Dude." By coming together as a single group of people, united by their freak status and the great music that he has produced, the audience was able to revel together in his success, feeling that his success was theirs. In this, they left after his encore performance of the song that started everything, "Ex-Boyfriend," going back to their respective homes knowing that they had accomplished something powerful and true.