Videos: Boys & Frogs, KONGOS, Peachcake
This week has seen the debut of three new music videos from local bands. See below for our commentary on the newest visual recordings from Boys and Frogs, KONGOS and Peachcake.
Oh, Boys and Frogs. We're not sure how you keep rolling out high-quality music videos, but we're not complaining. "Lay Your Wet Hair Down" is newest piece to the music puzzle by the band from Peoria. And if it's not already obvious, this puzzle is intricate…and awesome.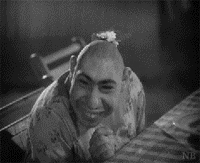 With the Arizona State Fair as the main backdrop, Trevvor Riley as the director and films such as La Strada, Freaks, and 8 1/2 as inspiration, "Lay Your Wet Hair Down" is as whimsical as you'd expect.
Vices and virtues. Alcohol and soda pop. Cigarettes and candy apples. Taxidermy. Fire breathing. Photobooths. Dancing in the midst of parked bumper cars. It's all there.
The video hits the big screen on Thursday, Feb. 16 as part of Geeks Night Out presented by MADCAP Theatre. Fans can download the track for free from Boys and Frogs' SoundCloud.
---
Phoenix-based Kongos, made up of brothers Johnny, Jesse, Dylan and Danny, recently released a music video for "Traveling On" a track from their new album Lunatic. The video comes just before the brothers make their return to Phoenix (they've been on tour in South Africa for the last three months) on Feb. 25, with a concert at 910 Live.
The black and white footage views as a silent film, opening with Dylan in a suit, seated on a stool with nothing but a guitar. His voice, somber and slow, fits perfectly with the old imagery of trains, horse and carriage, and a busy city. The vocals, footage and feel of the video is a transport back to the '50s a la Sinatra and Martin.
The video closes with Dylan and his guitar, singing "Maybe I'll go it all alone/See the world and make my way back home/Or maybe I'll keep traveling on…"
Lucky for Phoenix, Dylan and the rest of the guys are making their way back home.
---
We haven't seen an official music video from Peachcake since "Souls Have No Drum Machine" in 2008.
The electronic-pop band is best known for their showy live performances, one of which we've witnessed firsthand. In their new video for "You Matter," their colorfulness is not lost.
Shot by Image Armory, the video begins in a business meeting where the band is given a concept for, get this, a new music video. Peachcake agrees to the "brilliant" but expensive idea and from that point forward, we see shots of a production crew driving around town in a red Mustang convertible, working their magic to bring the concept to fruition.
So what's this brilliant idea? Let's just say it involves frontman Stefan Pruett as a wizard…